"The Middle East is a key market in SAM's growth plans, which is reflected in our heavy investment in our presence and business development in the market."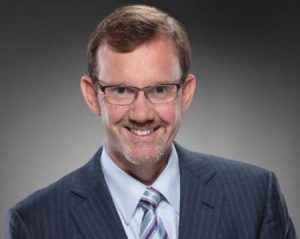 Why did SAM need a new leader at its helm now?
I plan on building on the platform Tim Thorsteinson has built to continue SAM's success in the coming years. It's clear to me, only a few weeks in, that we have some incredibly talented engineers and an amazing portfolio of products. The foundation I have to work with is really impressive.
Could you share your vision for the company and what strategy you intend to implement and where you plan to take SAM in the next couple of years?
My mission at SAM is, of course, to be part of the team that drives significant value creation. However, the real question is how will we accomplish that value creation and the answer is by investing in and leveraging our engineering development expertise to deliver first-to-market, best-in-class solutions across the media & entertainment sector. Similarly, we will actively look for opportunities to accelerate this value creation through very targeted mergers and acquisitions.
As an industry expert, what do you think will be the key themes within broadcast, in general?
There is a lot of interest in fully integrated UHD/4K in the live production workflow – specifically in SAM's ability to handle uncompressed signals with the same functionality and speed as existing HD workflows. IP continues to be a hot topic for our industry, but from our perspective, what is really interesting is not so much the technology per se, but rather how that technology is applied to real world challenges in innovative ways. Finally, there are significant implications for a supplier to shift their model from CAPEX to OPEX, but for scenarios in which an OPEX delivery model provides operational and/or commercial benefits to the customer then this is a path you will see SAM pursue aggressively. This shift to an OPEX delivery model is not a trivial one for suppliers to make as it has implications across the entire development, sales, delivery and support value-chain. I believe there will be an opportunity to positively differentiate SAM's TV-as-a-service capability for many solutions including: production, playout, automation, asset management, editing and finishing.
What do you foresee as the industry's biggest challenges at the moment and how do you think manufacturers such as yourself can address that?
We're seeing massive technology changes in the industry. Any big changes to the market create opportunities for the companies that are agile enough and innovative enough to exploit them. SAM is seeing strong growth in new technologies including software-based solutions, IP and new formats such as 4K and HDR. Our ethos at SAM is that we are an enabler – our role is not to dictate what technology our customers adopt or in what way. We work in close collaboration with customers to ascertain the right approach for them and help them ensure that any technology migration happens at a speed and in a manner that aligns with their business objectives.
How do you see IP evolving in the coming years and what would Sam's role be in that development?
IP is already happening and we have many customers that have successfully deployed our technology. SAM is enabling customers to make the transition to IP and we work to deliver solutions that help customers meet the specific needs of their business. We work with our customers to migrate to the technologies that are right for them.
What is your strategy for moving into a more robust cloud infrastructure and collaborating with other players on this front?
An increasingly IT/web-centric approach to content and service delivery is something that we will see across the board in the industry. Various cloud/hosting technologies afford broadcasters the flexibility to launch new channels quickly, or as temporary services, and be able to take them down again, better matching their costs with their usage. You should expect SAM to leverage a range of in-house developed technologies to support public, private and hosted solutions driven by customer demand.
How strongly do you feel about the AIMS standard and the division within the broadcast community that remains divided on this issue?
SAM is very actively involved in driving IP, and in the development of new standards in general, including the new SMPTE standard (SMPTE 2100). Standardisation is what will ultimately make technology a success. We are very committed to working with industry bodies to ensure interoperability – AIMS is just one of those bodies.
Do you intend to strengthen your Middle East strategy and if yes, how?
The Middle East is a key market in SAM's growth plans, which is reflected in our heavy investment in our presence and business development in the market. The region has a dynamic media industry with a range of broadcasters both large and small, so you should expect SAM's commitment to investment in this market to continue.