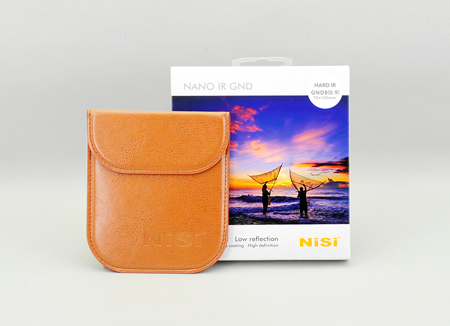 Dubai-based broadcast and photography equipment distributor Advanced Media has been appointed the exclusive distributor of Nisi Filters in the GCC and MENA region.
NiSi Filters offers a complete square filter system for landscape photographers. The filers are also widely used by videographers.
This filter system is available in 100mm size for most wide-angle lenses, 150mm size for popular lenses including the Nikon 14-24mm F/2.8, the Tamron 15-30mm f/2.8 and 180mm size for the new Canon 11-24mm f/4L.
Commenting on the deal, Kaveh Farnam, CEO of Advanced Media, said: "NiSi is a well-known brand amongst landscape photographers. These filters offer ultra-low colour cast, low-reflection and optical high-definition glass. The brand received very good response at Photography Live exhibition in Dubai last month and it's the newest addition to our photography portfolio. All NiSi square filters are nano coated and offer double-sided water proofing and IR coating. NiSi Filters have an added infrared protection coating layer to eliminate the infrared light through the lens to bring back the natural colour.
Stocking them locally in Dubai gives an opportunity to users to try the filters first-hand.
"Photographers and camera professionals in the UAE were previously ordering them online. Now they can visit our showroom and trial the filters themselves before buying."
Advanced Media will offer a local warranty for NiSi Filters bought through them. The distributor plans to host training workshops to educate local camera professionals about the brand and its product range.
NiSi was founded in 2005 and began by manufacturing circular filters and later moved on to produce square filter systems as well. NiSi has now built a comprehensive square filter range that includes ND (Neutral Density), GND (Graduated Neutral Density) and filter holder systems. In 2015, NiSi also released cinema filter systems for cinema and broadcast.