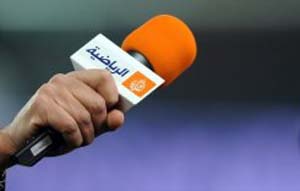 After disembarking in the US, Qatar-based Al Jazeera is continuing to expand globally with the upcoming launch of a U.K.-branded news channel and advanced plans for a French-language news arm.
The network, which acquired Al Gore's Current TV cabler in January to use its distribution base for Al Jazeera America, will launch Al Jazeera UK in a five-hour primetime window as a cut in on its Al Jazeera English network.
"We are currently working to launch a news channel from the United Kingdom," said the network's Director General Sheikh Ahmed bin Jassim Al Thani in Doha, adding it will be called Al Jazeera UK.
The British channel will broadcast for five hours during prime time as a cut-in UK content aired on Al-Jazeera English channel, which was opened in 2006.
Al Thani also said that studies were at an "advanced stage" to launch a French-language channel aimed at "building bridges with other cultures and peoples."
The network which opened Al-Jazeera Balkan in Sarajevo in 2011 is readying to open Al Jazeera Turkish, Al Thani said.
Al Jazeera has revolutionised the Arabic language media and reporting on the Middle East since its foundation in 1996. Its coverage has many times caused disruption to the channel's operations in a number of Arab countries.