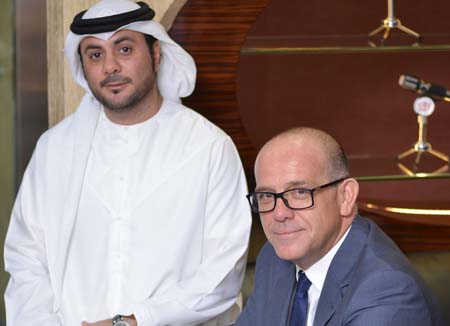 BREAKING NEWS: Arabian Radio Network launched seven new digital brands at 12 noon today. These new brands are exclusive digital offerings and have been launched in addition to the existing apps of the network's terrestrial channels.
The digital brands include Virgin Radio Beat for club music; Virgin Radio Chill, dedicated to lounge music; 92 Rock for rock music; 92 Smooth; Hit Classics for Malayalam music from the early 60s to 2000s; City 106.6 Dil Se offering Bollywood music from the 80s, 90s and the early 2000s; and City Dance with a collection of Bollywood dance numbers.
By the end of the year, three to four more channels are expected to be added to the network's digital repertoire.
Speaking exclusively to BroadcastPro ME, Mahmoud Al Rasheed, General Manager of ARN, said: "There is a definite demand in the market for more music genres, and within our existing terrestrial offerings it's not always possible to cater to the growing appetite of our listeners. Digital seemed like the best way forward to offer more to the listeners, and we decided to add new formats on the same terrestrial apps, as an extension of the existing brands."
These are all-in-one apps and the digital playlists supplement the terrestrial offerings with broader content variety. Existing users can update the apps on their devices to access the new streams.
Steve Smith, COO of ARN, added: "By introducing these new brands, we are broadening our listeners' ecosystem. They have a wider choice to listen to what they like. These apps are non-interactive but you can purchase the music played on them through iTunes or Google Play. It's not just about adding more content but also improving the quality of the playout significantly.
Marketing will be a key aspect of these new launches to leverage them commercially. These brands are being promoted on our FM channels to drive more listeners to use the digital platforms."
ARN claims that although the terrestrial brands will stay at the forefront, these new platforms will be used to give advertisers more options to reach out to consumers. The digital platforms have been in the making for a couple of years and involve significant investment in terms of manpower, time and focus. These offerings are just the beginning of a new wave of radio with tools for targeted advertising.