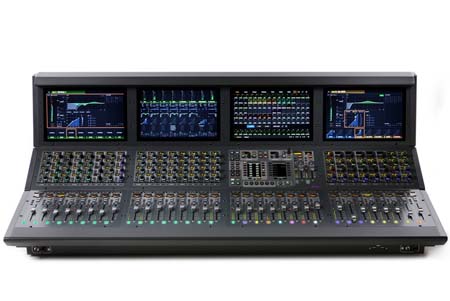 Avid has announced a new live sound partnership with NMK, a distributor of professional audio, video and communication products in the Middle East.
Based in Dubai, NMK Electronics will further build on Avid's live sound presence in the Gulf region. NMK's Avid portfolio includes live mixing systems, Avid VENUE | S3L-X and SC48 consoles and Avid's flagship live sound system, Avid VENUE | S6L.
"Having the experience of building brands in the Middle East, our team is really excited about the relationship we've started with Avid. I truly believe content creation is becoming ever so important for Clients and Avid has always been leading cutting edge content creation strategies with the Pro Tools. Selling the Avid consoles is different to selling other audio mixing consoles…it's providing our customers with a complete solution rather than simply a piece of hardware.
"We've already seen impressive global demand for Avid VENUE | S6L, so we're pretty sure that local live sound engineers will see it as an attractive system to help them meet the demands of high quality events taking place here in the Middle East. I'm confident in our team's ability to make the Avid live mixing consoles a real success in the Gulf Region." said Constantinos Drimakis, Business Development Manager at NMK Electronics.
Tom Cordiner, Senior Vice President of Global Sales at Avid added: "Avid VENUE systems empower our preeminent user community with the most comprehensive tools available to improve their live mixing capabilities."
"This partnership with NMK furthers our commitment to providing the tools needed to create the ultimate live sound experience not just in the Middle East, but all over the world."