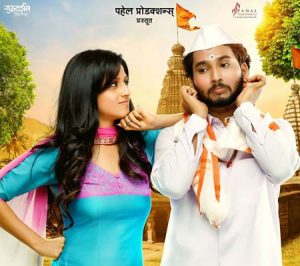 Dubai-based Kinjal J Tanna is the co-producer of "Vitthala Shappath", a film in the regional Indian language of Marathi. Released in the central Indian state of  Maharashtra across 260 screens, the film is slated for a limited release in the UAE, Tanna said in an exclusive interview with BroadcastPro ME.
"I am quite keen on getting the movie to Dubai for a couple of shows if possible since there are a fair amount of Marathi-speaking residents living in the UAE."
Set a small pilgrimage town called Pandarpur in Maharashtra,  the story of "Vitthala Shappath" is the perseverance of one individual to build a shrine in honour of the patron god of the town. Unfortunately the land on which he wants to build the shrine is illegally occupied by the local mayor. The film portrays his struggles and touches upon a number of social issues including the filing of a Right to Information to find out the rightful owners of the land.
Co-produced under the banner of Mumbai-based Whacky Films, Tanna, said he has shot more than 65 TV commercials in six years.
"I have worked with some of the most prominent celebrities in India including Salman Khan, Priyanka Chopra, Akshay Kumar, Sonakshi Sinha, Prabhu Deva, Revathi, Farah Khan, Mahesh Babu, Karisma Kapoor and cricketeer Virat Kohli."
In addition to co-producing the film, Tanna runs KKDD Film Production LLC, a production and post-production studio in Dubai.