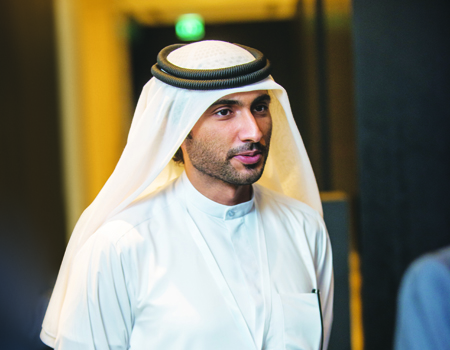 Saleh Lootah, who was previously Head of TV and Radio Engineering at Dubai Media Inc., has now taken over a bigger role at the media entity as Deputy CEO – TV and Radio Support. In his new role, Lootah will oversee engineering, operations as well as digital media at the company. Mohammed Al Fardan, who was previously Head of Operations at DMI, will now be CTO, reporting to Lootah directly.
Commenting on his new role, Lootah said: "My new role includes more responsibility and a wider scope of work that adds digital media to my remit, in addition to engineering and operations."
In his new role, Lootah will report directly to Ahmed Al Mansouri, CEO of TV and Radio at DMI. Lootah will be tasked with improving DMI's digital platform Awaan and raising its profile.
"Awaan needs to be an agile platform. We have a line-up of projects that are aimed at enhancing many aspects of Awaan to improve its infrastructure and the user experience. We will revisit our digital strategy to improve the user experience and increase our gains in various areas of the content business.
"I have several plans for Awaan. The changing dynamics of the market cannot be ignored and media entities must take into consideration this shift. The rules of the business have changed and further change is expected, so we need to adapt to ensure that our strategic goals are achieved."
Heba Al Samt will remain the Head of Digital Media reporting directly to Lootah. DMI has also combined engineering and operations under the same umbrella to create greater synergy between the two departments.
"We have streamlined our technical departments for better structure, more accountability and greater staff efficiency," added Lootah.