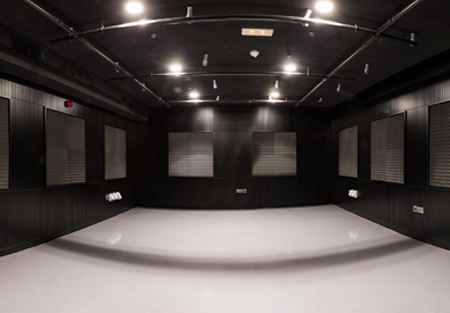 TECOM Group's in5 has partnered with UTURN to offer expert guidance, industry training, and workshops focused on technical skills, and digital content development.
The partnership will seek to leverage UTURN's vast experience in creating digital content for regional audiences, focusing on diverse content formats with parallel modules on business and media strategies, market research, audience engagement and branding. Since its inception, the UTURN network has grown to include 100 channels with 33 million followers. Its channels receive over 120 million views a month with more than 80 percent of all content that it produces now viewed on-the-go, via a mobile device.
Commenting on the partnership, CEO of TECOM Business Parks, Malek Al Malek, said: "The media industry in the region and around the world is undergoing a significant transformation, with digital content and platforms driving this change. According to the Arab Media Outlook Report, people in the region spend 10.9 hours per day consuming media of which 41% is in digital formats. With the media industry set to grow to US$12.4 billion by 2018, we believe our partnership with UTURN places us in a unique position to enable success for digital media entrepreneurs."
"This partnership will help startups embrace the current industry-wide digitisation trend and equip them with the necessary knowledge and tools to navigate the rise of the digital media ecosystem and establish a new benchmark in innovation and creativity for the region," said Al Malek.
Kaswara Al-Khatib, Founder of UTURN, added: "Since our launch, UTURN has consistently scaled new heights in creating and delivering memorable content to audiences across our region. Today, we are proud to partner with in5 and help create the next generation of media companies. The emergence of digital platforms requires us to be nimble and fast-paced in creating content which can be consumed across mobile, web, TV and more. We remain focused on innovative content creation, acceleration of concepts, imparting education and building a talented community of media professionals."
Since its inception in 2016, in5 has helped incubate more than 160 entrepreneurs and startups which have secured approximately over $38 million in funding to date. in5 ventured into media, one of the key industries within TECOM Group's ecosystem, with the launch of its media innovation centre located in Dubai Production City.
The centre enables startups to accelerate the development of their businesses, students to build skillsets within the industry and media enthusiasts such as filmmakers, graphic designers and photographers to develop capabilities that will drive innovation.
in5 houses some of the most advanced creative facilities, including fully equipped production and recording studios, screening rooms, and editing suites, making it an ideal hub for diversified content creators to work collectively on media-related endeavors. In addition, in5 offers a variety of educational programmes and workshops to equip its members with the latest skills and knowledge to grow and excel.