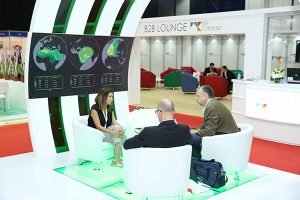 The 8th edition of MyContent will be held on October 29-30, 2017 at Hall 8 of the Dubai International Convention and Exhibition Centre with a reported 150 com­­­­­panies from 18 countries and more than 450 media buyers slated to participate.
MyContent is an annual entertainment content and media marketplace in the MENA region. The event is positioned as a marketplace for networking, showcasing, producing, co-producing, selling, buying, financing and distributing entertainment content across all platforms. Organisers aim to provide professionals involved in the TV, film, animation, children's programmes, internet content, mobile content, social media, creative art, interactive entertainment, comics, apps, and digital media content industry, with a platform to conduct business.
According to an official source, speakers at the event include Jamal Al Awadhi of Etihad, Torsten Haux of ESL and social media influencer, Avi Arya, among others.