The free seminars will be held on November 8, 2017, at the The Westin Dubai Mina Seyahi Beach Resort.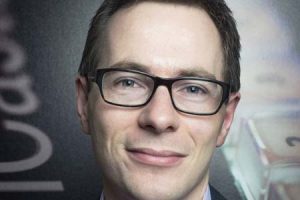 NewTek, in collaboration with MediaCast, will be hosting two free seminars showcasing how IP technology is transforming video workflows. To be held on November 8, 2017, at the The Westin Dubai Mina Seyahi Beach Resort, attendees will experience IP-based cameras and fully integrated production systems plus real-world examples of how these technologies are in use at facilities around the world.
With focus on individuals in the field of professional video for broadcast, sports, entertainment, education, corporate or government, experts will be on-hand to demonstrate how the latest technology for IP-based live video production will:
Allow interoperability between systems connected to the IP network
Provide a complete end-to-end workflow from acquisition to distribution
Offer easy integration of the current SDI infrastructure with new IP technology
Make productions easily scalable
"The world of professional video is changing rapidly and this change is driven because of the way we are consuming video content," said Chris Waddington, Senior Director of Sales for NewTek EMEA. "We can now access content anywhere, anytime, on any device. This shift in viewing habits is having a major impact on how we create professional looking video. Today we need to incorporate content from all manner of devices and deliver that to a plethora of platforms. This is difficult to do easily and elegantly with traditional video equipment. This event on November 8, will show you it doesn't have to be that hard."
Over three decades, NewTek has delivered video products and technologies, ranging from the Video Toaster to the current TriCaster, IP Series, and NDI.