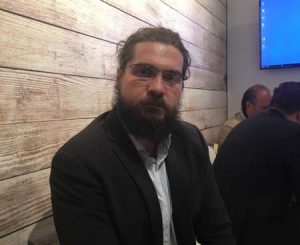 PlayBox Technology EU has launched the SubtitleNext Central application suite with real-world user case studies at the IBC booth for visitors to observe and try out for themselves.
SubtitleNext Central,  Playbox's captioning subtitling product family of toolsets with a scope of modules, applications and hardware, reportedly supports all timed text-related scenarios from creation to distribution.
Speaking to BroadcastPro ME at IBC, Alexander Stoyanov, Sales Director stated: "SubtitleNext Central is designed for real-time automatic subtitle processing and output in different standards and protocols."
The product line includes several software licensing options, ranging from entry-level SubtitleNext Novice to Еxplorer, Spark, Spin and Live Options, Subtitle Export for cinema (digital, 35mm), SubtitleNext Air through to SubtitleNext Expert, with the latest SubtitleNext Central launched at IBC.
SubtitleNext Central, Stoyanov states, allows for end-to-end subtitle workflow, with multichannel, multilingual captioning and subtitling modules that support universal subtitle format transcoding and real-time live content.