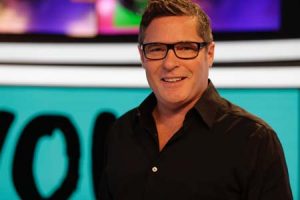 QYOU Media a curator of video for multiscreen distribution, has announced that its programmes and linear channels  reach an addressable audience of more than 100 million consumers across six continents. The company's rapidly expanding reach demonstrates a growing appetite for millennial-programming globally, the official release stated.
The company has signed the largest deployment of its QYOU channel to date with an expansion of its partnership with TATA Sky in India, bringing QYOU's programming to its mobile, TV,  and on-demand services. The company continues its push into these larger markets with localised content partnerships.
Younger, digital-first generations have grown up on a diet of online video and flock to popular video platforms such as YouTube, Vimeo, Daily Motion, Twitch, Snapchat, and Facebook to satisfy their appetite for bite-sized content. According to eMarketer, 54% of 18-34 year olds use YouTube every day and this number is only expected to increase in the coming years. There is also a growing appetite for short-form online video in developing markets, where viewers are often mobile-first.
As more broadcasters, mobile operators and content owners look to target hard-to-reach youth audiences, QYOU's 24/7 linear channel of curated online video and also the creation of its bespoke shows have reportedly been in high demand. In the first half of 2017, QYOU signed a total of eight new distribution agreements extending the reach of its content in Europe, the Middle East, Africa, Asia, Australia, Latin America and the US, as well as launching its content into new regions such as Sub-Saharan Africa and the Caribbean.
The company's linear channel, The QYOU, is distributed to cable and OTT services run by TATA Sky, Vodafone, T Mobile, Telenor, Tele2, United Group, M7, TotalPlay and Play Poland. It produces the TBD multicast channel in the US for the Sinclair Broadcast Group; and it's custom programming clients include Fox Sports, Liberty Global, Showmax Africa, Lufthansa, Buffalo Wild Wings, and FlowSports.
On the growth of the company, Curt Marvis, CEO and Co-Founder, QYOU Media stated: "Our programming is now available to more than 100 million customers across  six continents, from the most densely populated urban cities on earth to remote mining sites in outback Australia. Our momentum is continuing to gather pace as more and more forward-thinking media companies realize that they too can harness the popularity of curated short-form content for their subscribers."