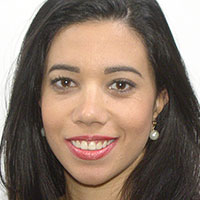 Multinational distribution firm Reel One Entertainment has bolstered its international distribution operations with the appointment of sales manager, Anna Budashevskaya and sales executive, Mai Aboelfadle.
Reel One's volume of content for distribution has reportedly more than doubled in the last few years, covering a range of TV movie genres, including rom-coms and Christmas movies, as well as TV thrillers.
Budashevskaya will be responsible for the continued development of new and existing broadcaster relationships specifically within CEE, German-speaking Europe and Scandinavia. She has previously worked in the arena of international content distribution for eight years, having previously held sales positions at TCB Media Rights and TVF International. For her part, Aboelfadle will operate sales within Asia and the Middle East; a new role at Reel One which presents an expansion of Reel One's global reach.  Fluent in Japanese and Arabic, she joins Reel One from Warner Brothers.
Based out of the London office, both execs will report to the senior vice president, head of international distribution Louisa Cadywould.
"The appetite for premium TV movies has seen us more than double our distribution volume in recent years, allowing us to achieve one of our key goals of directly distributing to our broadcast partners about 25 TV movies per year," said Reel One Entertainment  CEO Tom Berry.  "As we enter this next phase of growth, we are pleased to welcome Anna and Mai to Reel One as we continue to strengthen and expand our international sales operations."