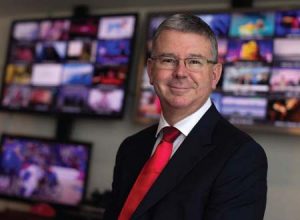 Sharjah Economic Development Department (SEDD) joined hands with OSN to conduct anti-piracy raids, in which three shops in Sharjah were inspected and fines imposed on the owners for providing illegal TV services.
The three raids were conducted following a workshop organised by OSN for SEDD's commercial officers. The workshop covered the various types of TV piracy including Direct-to-Home (DTH) overspill services such as Dish TV, Airtel Digital TV, Sun Direct and Tatasky – all of which are illegal in the MENA region. The workshop also covered internet streaming piracy.
Bader Al Salman, Acting Deputy Director of Commercial Control and Protection Department at SEDD, said: "We view TV piracy as a serious offence that violates intellectual property rights and causes huge losses to our economy. SEDD will issue circulars to building owners asking them not to permit unauthorised TV distribution services. Fines will be imposed and products will be confiscated if any violation is brought to our attention. We encourage people to voluntarily refrain from accessing unauthorised TV services. The training provided by OSN for our officials provided a comprehensive overview of the impact of TV piracy and we are committed to taking strong measures to curb the menace."
David Butorac, Chief Executive Officer of OSN, said: "We are thankful to SEDD for their solid support and prompt action in addressing TV piracy. Through the workshop attended by high-ranking commercial officers, we highlighted how illegal providers use unauthorised platforms to access content. To address TV piracy which impacts not only legal content providers but also creative industries, it is important to be constantly vigilant to the new techniques illegal operators adopt. Such committed action by SEDD will strengthen our drive to eradicate TV piracy by increasing awareness among end-users and taking stern action against violators."
According to industry reports, TV piracy costs the industry over US$500 million every year. The Anti-Piracy Coalition has launched a campaign called 'Do the Right Thing,' encouraging unauthorised pay-TV subscribers to swap their service for a legitimate and authorised TV services such as those offered by OSN.