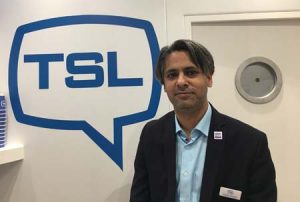 Systems Integrator TSL Middle East has won the contract for the systems design and installation of the studio for HSE24, the German home shopping network, in Dubai Studio City.
Earlier in the year, HSE24 Group and the Middle East Broadcasting Center (MBC) signed a joint venture agreement to establish a home shopping company within the Gulf Cooperation Council (GCC).
HSE24 holds a 65% stake in the Dubai-based company while MBC owns 35%. The new home shopping venture will focus on the sale of fashion, beauty and jewellery items across the MENA region.
The joint venture will initially focus on the establishment of a head office, logistics, and TV production facilities in Dubai. Its launch is expected to take place in 2018, starting in Saudi Arabia and the United Arab Emirates, followed by a gradual roll-out in other GCC countries including Kuwait, Bahrain, Qatar and Oman.
Speaking to BroadcastPro ME, Suhail Ahmed, Chief Technology Officer, TSL ME, said: "We participated in a tender and among the four systems integrators that participated, I am happy to say we won the tender. We signed the contract in the first week of September, 2017. Project will be underway currently. We are quite excited about that. The project will see a few consolidations of workflows. There will be technology innovations that we will be bringing to this project. Hopefully we are able to meet the expectations and deadlines of both MBC and HSE24."
HSE24's home shopping concept and its lifestyle product range will be made available as tailoured offers in Arabic on interactive platforms (TV, online shop and m-commerce) for markets in the Middle East and North Africa (MENA) region. The main target group is Arab women between the ages 25 and 45.
In 2016, TSL Systems was the lead systems integrator in the design and installation of MBC's new Dubai Studio City facility.