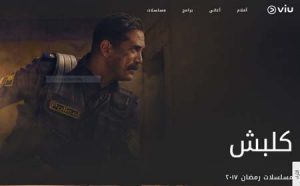 Video-on-demand service provider, Vuclip has announced a number of premium Arabic TV series for viewers for the holy month of Ramadan. These will be featured on Vuclip's OTT video service, Viu.
The series include For the Highest Price (لأعلى سعر), a story revolving around the life of a ballerina who must overcome hardships to ensure her romantic relationship with an actor meets its destiny; The Account Collects (الحساب يجمع), a drama series based on the life of a domestic worker who succeeds in setting up a recruitment agency; Sunset Oasis (واحة الغروب), in which a police officer is forced to relocate along with his foreign wife, Katherine, due to his revolutionary ideologies; Kalabsh (كلابش), an action-packed drama series on the life of a police officer, whose life comes to a standstill because of a personal dilemma; Al Halah Gheem (الحالة ج), which follows a relationship between a police officer and a woman working at a medical institutionand Zell Al Rayes (ظل الريس), a political drama highlighting the events that led to the Egyptian Revolution of 2011.
These TV series will be available on Viu on a "Day-and-Date" basis following their first airing on TV channels.
Viu is available as a freemium service, with consumers across the region having access to thousands of hours of content for free. Consumers can also subscribe to a premium portion of the service which includes an ad-free experience, as well as access to additional premium content for a monthly fee of USD 4.50.
Viu is accessible via mobile phones and tablets, as well as desktops by downloading the Viu app on Google Play or the Apple Store.