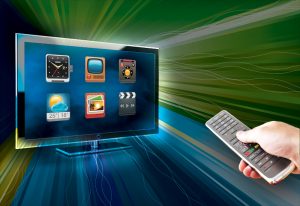 Internet TV provider YuppTV will launch a range of Zee Entertainment channels in the Middle East. The channels included in the Yupp TV app are Zee TV Middle East, Zee Cinema International, &TV Middle East, Zee Telugu, Zee Bangla Movies, Zee Living, Zee Bangla, Zee Marathi, Zee Kannada, Zing, Zee News, Zee Smile and many more channels which will be added to the bouquet soon.
Zee Entertainment has a viewership of over 960 million viewers globally. The bouquet of channels launched in the Middle East will give viewers access to popular Zee series in Hindi and other Indian regional languages, news coverage, health and living programs as well as movies in multiple Indian languages.
YuppTV delivers more than 200 Indian TV channels worldwide in 13 languages, both in real-time and catch-up. as Live TV, and 10 days of revolutionary Catch-up TV, along witYuppTV also delivers movies via YuppTV App on Amazon Fire TV, Android TV, Google App, LGTV, Opera, Panasonic, Samsung TV, WD, Android and iPhone. Presently languages being offered in Middle East include Hindi, Bangla, Marathi, Telugu and Kannada.
"Middle East provides a prime viewership base with unlimited potential for Indian television with Hindi and regional languages all set to capture a huge following. Taking Zee Entertainment, one of India's largest television broadcasters to host its channels on YuppTV for viewers in the Middle East gives us as much pleasure as it will bring to the eager viewers. The increasingly vast South Asian population in the Middle East can now watch their favourite Zee content on our platform. They can now enjoy the shows of their choice on Zee channels whenever and wherever they choose to. " said Uday Reddy, Founder and CEO of YuppTV.
Manoj Mathew, Chief Content and Creative Officer for Zee Entertainment MENAP added: "Our alliance with YuppTV to offer Zee bouquet of channels to subscribers in the Middle East is both exciting and enriching. Availability of YuppTV on various internet enabled devices enhances Zee's reach multi-folds. It is our firm belief that our offerings will be highly appreciated and viewers will enjoy the channels and their content as we create programmes of specific interest to please our various segments of audiences."