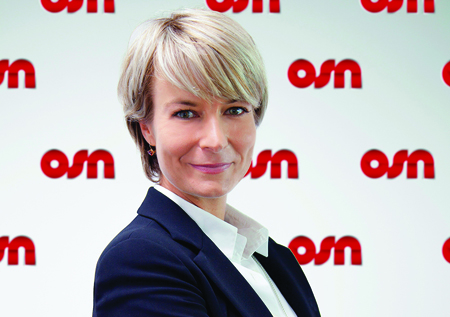 One of the first things I did when I took the lead role in fighting piracy at OSN was to change the language. We talk about 'content protection' rather than 'anti-piracy'.
There are two strong reasons for this. First: piracy tends to conjure up an image of good-hearted rogues like Jack Sparrow in Pirates of the Caribbean. Second: entertainment content is in real need of protection.
Let me quickly dispel the first notion. Those who steal content to illegally distribute it are actually involved in sophisticated criminal enterprises that have a global reach, which are suspected to have links to other dangerous criminal activities. They ride roughshod over local laws, as well as regulatory rules, without any concern for the damage they cause.
Regarding the second point, our industry faces an existential threat with the rise of internet-delivered illegal content distribution. That's not to say we are complacent about other forms of content theft – far from it. We fight free-to-air satellite infringement, hybrid set-top box sales, illegal cable networks and a number of other forms of distribution. In 2016, OSN carried out more than 250 raids on shops, hotels and labour camps across the main territories in which we operate.
But online content theft is different. It could be said that for the audio-visual entertainment industries, this is a Napster moment. The launch of the illegal music file-sharing site in 1999 set in motion a devastating decline in the sale of albums and singles. In the US, between 1999 and 2013, for which we have figures, album sales dropped by over 50% and revenues plummeted from $14bn to $7bn.The music industry has somewhat recovered by changing its business model to concentrate on making money from concert tours, but this is not a solution available to the visual content creative industries. The value chain for movie, TV and sports production and distribution is longer and more complex – you simply can't take Game of Thrones or the next Pixar movie on tour!
According to a conservative estimate, $1bn in revenue is lost every year in the MENA region in content theft. That's a lot of money, and every dollar lost is a dollar less to invest in entertainment. And, I fear, the first place investment will decline is in the production of local content.
A recent survey in the UK shows that the misuse of IPTV devices in particular is on the rise at an alarming rate and, most worryingly, that it is becoming normalised behaviour within families.
This is not a UK problem; it's a global problem.
The Middle East Satellite Broadcasters Anti-Piracy Coalition recently agreed to expand its membership to reflect the present and future threat from online infringement. Smartphone saturation, ever faster network data and broadband speeds, and a relentless demographic have contributed to people moving away from watching entertainment on traditional linear television services.
These factors, of course, represent great business opportunities for our industry but the infringers are already in the market, using technology to cut across our long-standing international and regional rights structures.
OSN has developed a strong three-pillar strategy to fight the infringers.
Firstly, we are investing in security, using the latest technology to track down content being illegally shown. Secondly, we pursue persistent infringers through the legal system, working alongside enforcement agencies to bring these criminal enterprises to court. Thirdly, we have started a wider conversation with entertainment consumers – particularly younger people – asking them to think about the consequences of their behaviour and giving them clear information.
I am heartened by the increasing collaboration within our industry; we can fight this scourge and stand up for the creative people who underpin our businesses.
And let's get away from talking about pirates. Let's talk about content worth protecting. Let's reinforce the great value of entertainment.
Sophie Moloney is the Chief Legal Officer at OSN and heads the company's content protection efforts across the region.