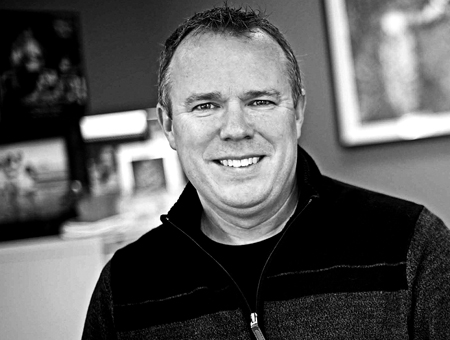 The secret to better personalisation and ad insertion for OTT platforms lies in the implementation of an efficient metadata management system that provides accurate viewing patterns and viewer profiles, says Roger Franklin
The global OTT market is booming. Although traditional broadcasters see its provision as somewhat time-consuming and expensive, demand from viewers means they must get on board to remain competitive. Some have even speculated that the popularity of OTT will overtake broadcast within the next few years. In fact, a recent survey report from Level 3 Communications and Unisphere Research found that 70% of respondents expected OTT viewing to exceed that of typical broadcasts within five years.
Regrettably, the Middle East OTT market continues to lag behind. The reasons are complex and multi-faceted, but mainly centre around the difficulty involved in paying for subscription services. Most credit agencies in the MENA region are rightly suspicious of video platforms, partly due to the link between video piracy and terrorist groups. As a result, subscription payments are often declined. For starters, it's difficult to encourage customers to commit to regular payments for an online service in an area where levels of credit card fraud are so high.
Young and in love… with mobile
Mobile internet growth in the region, however, has been on the rise at an unprecedented rate. The broadband infrastructure is undoubtedly severely lacking, but internet penetration by way of mobile has increased dramatically. In mid-2016, mobile broadband accounted for more than 40% of internet connections in the Middle East, and by 2020 this is expected to rise to 60%, according to a recent study.
With 65% of the MENA region's 400 million people younger than thirty years of age, the region has a huge population of primary consumers of OTT content. Also, millennials have been quick to adopt an online SVOD service, compared to non-millennials. Alongside this, YouTube's presence in the Middle East is a serious success story and continuing to increase – watch time is rising by 60% year on year. Clearly, the lack of OTT provision in the Middle East does not reflect the level of interest.
Down to business
If the main issue with the adoption of OTT in the Middle East is the problem of paying for it, logically it would seem that free-to-view services could be a viable option. This would mean a service that relies heavily on advertising, a model not so different from that of traditional linear broadcasting.
The key to the implementation of this model would be ensuring that advertisers realise the value of advertising within OTT platforms. Secondly, it would be wise to ensure the platform itself is attractive enough to appeal to viewers despite their having to sit through regular ads. As we know, ad skipping is quite the problem in the industry, but being forced to sit through irrelevant ads tends to irritate viewers. However, by correctly using metadata, content producers can offer unique benefits to both viewers and advertisers.
Data about data
Over the last few years, much has been said on the subject of metadata. This 'data about data', as it were, has become increasingly essential to the provision of OTT content and will continue to be. When used correctly, it offers advertisers access to a very targeted audience, while also providing highly personalised suggested content to viewers.
Metadata can provide several types of information, most of which is invaluable. One form, known as 'human authored', is largely considered the most useful, as it enables audiences to find content based on parameters such as actors' names, genre of content, scene descriptions and ratings, to name just a few. More importantly, this information will automatically remain within the content as an invisible watermark, provided it has been correctly described upon transmission. This level of information can enable users to search for content on a granular level, while OTT providers, with the right system of course, can analyse user behaviour and suggest highly personalised content.
Consider the way Netflix provides a linear selection of suggested content at the top of the interface, based on the content the user last watched. Let's say a system has detected that a user has watched several Tim Burton films featuring Johnny Depp. These parameters would trigger a response for a system to suggest films which would feature Johnny Depp, which may be slightly strange and unusual or which may be directed by Tim Burton. Some systems could also analyse the suitability of content that has been watched by viewers with the same preferences and habits. This is only a very basic example of the type of sophisticated features that metadata can enable.
Other contextual information, such as who is actually watching the content, where it's being watched and on what device, can also be discovered within metadata-described content. Benefits to the viewer include a highly personalised experience and less time spent tirelessly trawling through a deluge of irrelevant content.
The very same information can, in the same way, increase value for broadcasters by enabling highly targeted advertising. Advertisers are much more likely to have a higher rate of click-through if their advertisements are in front of the correct demographic. The information provided by metadata can ensure this is the case, by automatically triggering responses from a system based on trends or policies, and replacing certain ads with those more appropriate for the viewer. The value of the ad increases, benefiting both the OTT provider and the advertisers themselves.
The great thing about targeting ads using metadata is that it can make the provision of OTT content less time-consuming and much simpler. This is down to the type of systems capable of doing so, which can bypass the manual preparation of files in favour of automation. Of course, not all systems are equal, but to ensure ad insertion is effective, a system must be able to insert and detect frame-accurate metadata markers described within content. That way, a system can be made to automatically and dynamically insert ads to replace those that are less appropriate. Metadata markers are essential to frame-accurately replacing ads, as this is what makes it a seamless transition and ensures the viewing experience is not impacted. Thanks to the markers, content aggregators and OTT providers can find out the exact timing of the beginning and end of a segment, whether that be ads or the programme/documentary/film itself. Frame-accurate ad insertion is just not possible without a sophisticated and intelligent system.
Making the links
As we have already ascertained, mobile internet penetration is high in the Middle East. The number of individuals with a mobile subscription is continuously rising and includes a large proportion of the region's citizens. This gives us a solid indication that the model discussed above may well be successful, particularly given that personal electronic devices, such as mobile phones, are able to build a much more accurate picture of someone's viewing habits, as opposed to a household device. The consistency of one user means the metadata management system will rarely deal with anomalies in viewing patterns and will therefore be able to facilitate better personalisation and better ad insertion.
A report from Digital TV Research forecast that 304 million smartphone subscribers will be watching OTT TV and video at least once a month by 2021 – almost triple the 2015 total. Using mobile devices to view OTT content increases both the effectiveness of advertising and the viewer experience. On top of this, a report from L.E.K. Consulting found that millennials are much more open to ads than older people, as long as they are targeted to their interests.
The facts tell us that those most inclined to watching OTT content are young, open to targeted ads and likely to have a mobile subscription. The Middle East is calling out for a viable and accessible OTT option which does not require a monthly subscription fee. Putting two and two together, a free-to-view service reliant on advertising could surely be a contender.